Free Baby Knitting Pattern
Lovely doll knitting pattern

 0058D MIO


upsized to baby knitting pattern size


Design: Målfrid Gausel
Målfrid Gausel's doll knitting pattern design 0058D MIO now upsized to this baby design 0000B-1 MIO - 
SWEATER, HAT for a little BOY, BONNET for a little GIRL and SOCKS (NB! without the pair of pants) (A pdf downloadable baby knitting pattern) 

---
Målfrid has made the 0058D MIO knitting pattern for dolls in baby size, and you get this baby knitting pattern for free. The reason? Recently Maalfrid became grandma to little MIO. Congratulations! Then she designed and knitted this special pattern and named it MIO. It was her first knitted oufit to her little grandson.
Maalfrid want this special design to become available for everyone that want to knit pattern MIO to one or more of their young friends. Almost ten thousand knitters have downloaded the free doll pattern ANNE, hopefully the free baby pattern MIO will be just as popular.
At first Målfrid designed the original 0058D MIO for 18" dolls. Now she has upsized it to Baby sizes,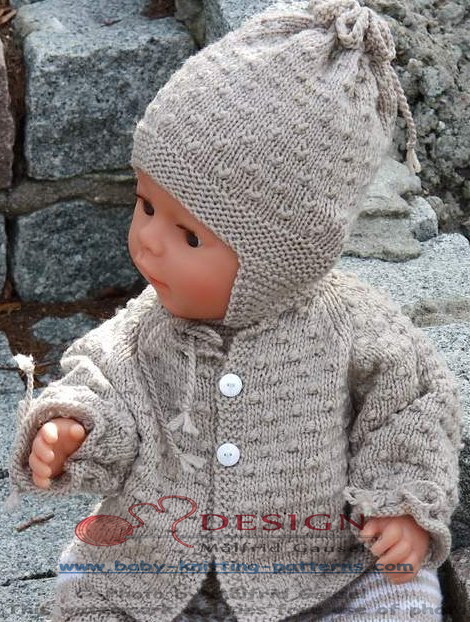 MIO doll pattern is the basis for this baby pattern
Little MIO dresses in his new clothes
Målfrid wants this particular design to be available for anyone who wants to knit pattern MIO to a little friend More than 15,000 knitters have downloaded the free doll pattern Anne, hopefully free baby knitting pattern MIO becomes as posular.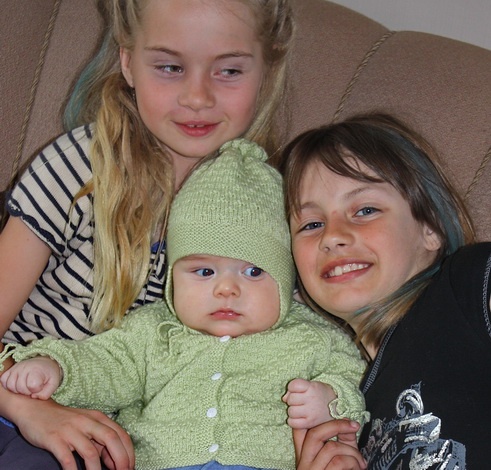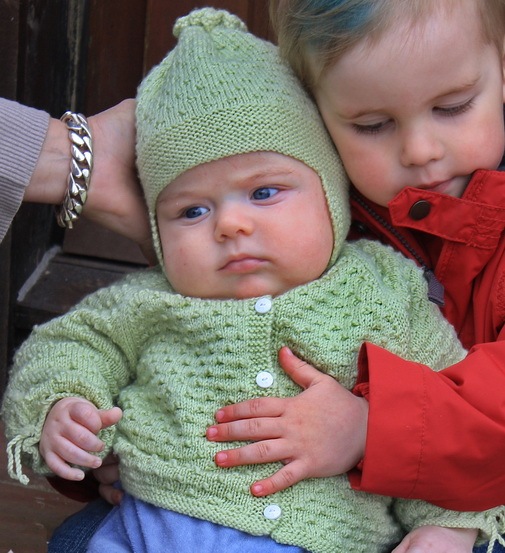 ---
Complete set of MIO for a boy knitted in green
I welcome you to become friend on my new Facebook page. On Facebook, I will show more about the ideas and patterns that come in the future.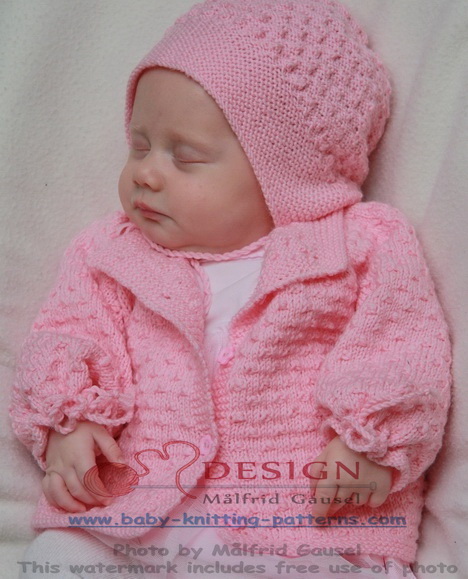 Little Sofia is gorgeous in MIO knitted pink
You man take a look at the 0058D MIO doll pattern details , here. (Baby pattern without pants)

PS. Share lovely things-
I hope you will love this outfit as much as I do and I will appreciate very much to see you sharing this page on Facebook or Twitter. Do you like some of the lovely pictures, click a PinIt button and add them to your Pinterest album.
                                      Regards Målfrid

How to use these social media buttons ... here
---
   

 

Knit free baby clothes in beige / white or pink 


Model 0001B MIO 

Great outfit in beige and white (boy) 

and pink (girl)